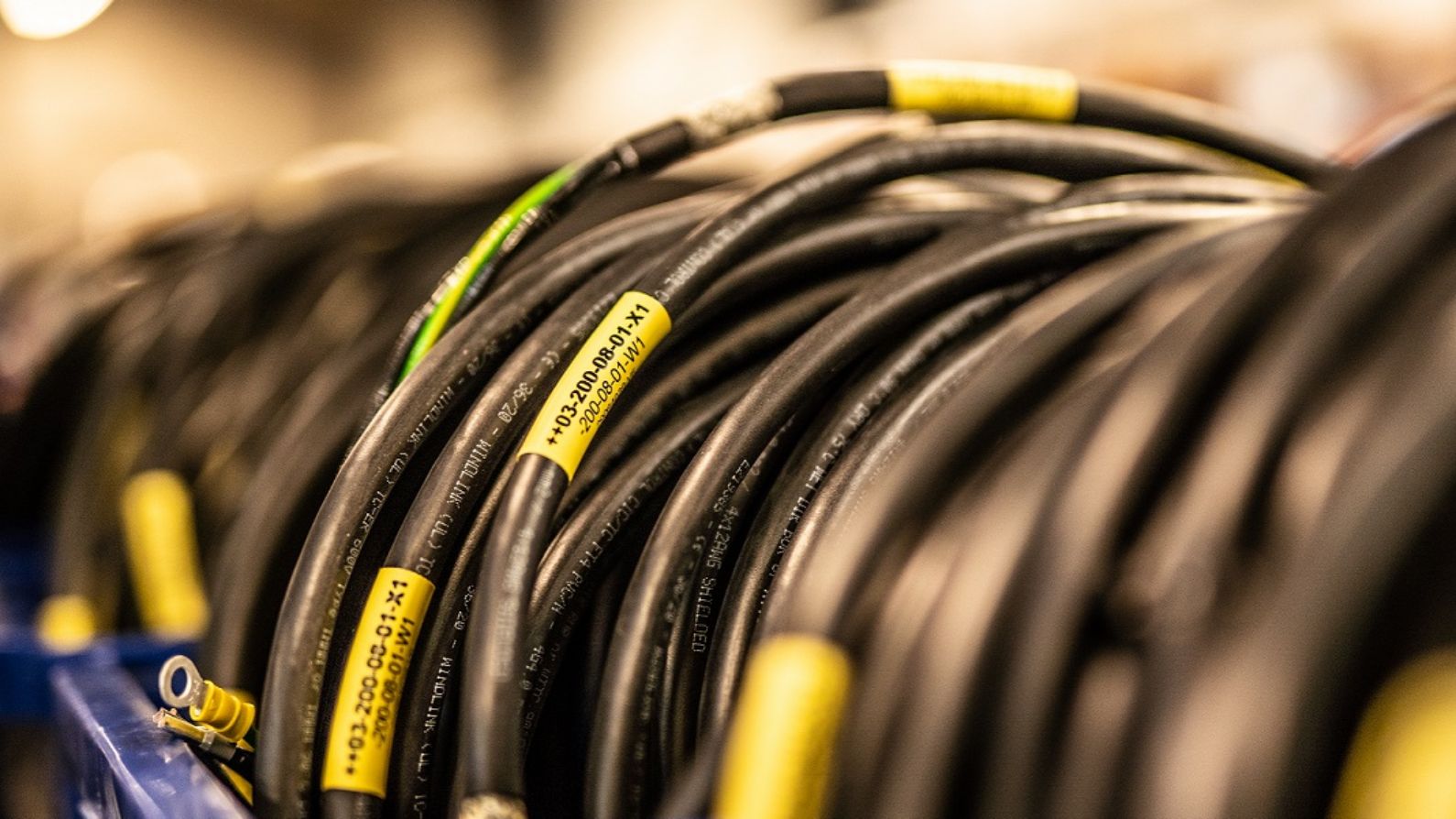 Cables confectionning is our passion
Nexans Industry Solutions is one of the leading cable confectioning companies in Denmark. We strive to deliver high quality on time and are able to deliver custom specific package-solutions, mass production as well as "just-in-time" solutions.
Nexans deliver to the world's leading wind turbine manufacturers.
Nexans has the largest high-technology machinery park when it comes to cable confectioning. This enables us to find the exact solution suited just for your needs.
An agile production setup in Denmark, Poland and China. From our hub in Denmark Viborg, we service our customers need with broad knowledge about the machine industry and a large know how of the wind turbine industry.
Nexans industry solution creates customer based products for the renewable sector. With cable suppliers all over the world. We take you on a journey from your prototype to serial production and further development off your product portfolio.
We have a broad field of expertise:
Preparation and confectioning of cable and wire.
Harness and system solutions.
Kit sets.
Customer-specified product development and production : Cable confection from customer specification
Verity of label with text and QR codes.
Production part approval process
Documentation management
ECN
Product capabilities
MOLDING SOLUTIONS
Low pressure molding can be used for molding of connectors, grommets and electronics. We have a complete system for embedding of smaller items, which can be achieved a number of advantages:
Embedment of connectors on special cables in order to achieve high density
Large protection by over molding electronic components
Resistant to oil and chemicals
Gentle on components and cables
Low start-up costs
We find the correct solution and prepare 3D drawings to visualize the task.
Furthermore we use 3D print so that mechanical prototypes can be tested before the tools are being produced. The cost of tools is significant lower than traditional injection molding, which can make the solution profitable at even minor tasks.
Medium voltage solutions
Options with single and three conducts
Solution from 1 to 35 KV cables
Connectors and cable lugs
CONTROL CABLES
Rubbercable with and witout sheild from 1,0 mm2
Plastic sheath cable with and without shield from 0,14 mm2
Data cables
Fiber cables
Specialized cables for harsh environments etc.
EFFECT CABLES
Rubber cables and Plastic sheath cable
Single core from 1,5 mm2 till 300 mm2
Multi core with and without shield from 0,5 mm2 till 240 mm2
Temperature from -40oC till +90oC
Environmental certified cables
KITS
Costumized set of kits

Drumming
Marking and label
Packing in bags, pallets with frames
Wind turbine kits and cables