Product offer
Power Accessories up to 52 kV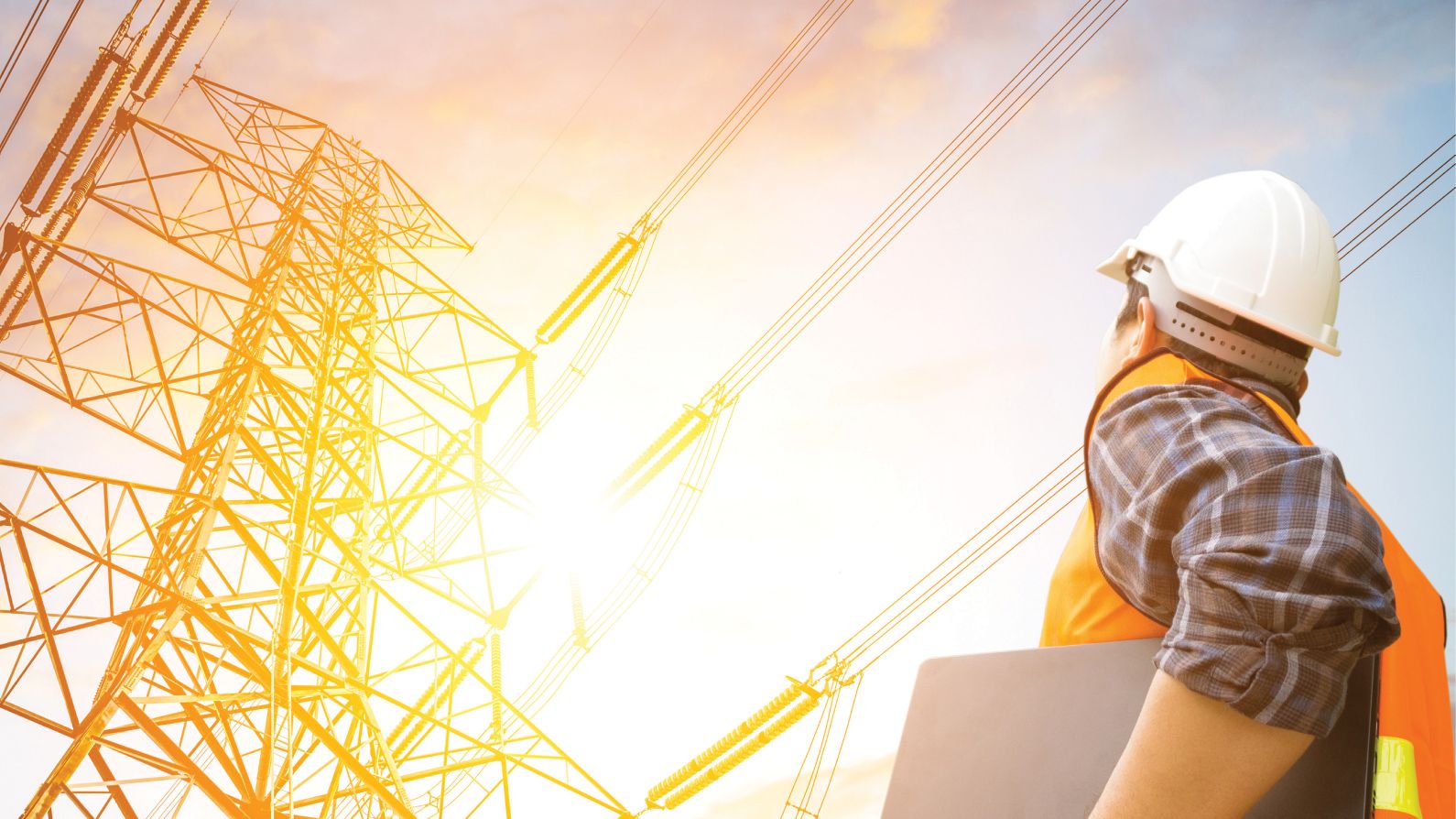 Nexans Network Solutions Div.

EUROMOLD®
Euromold is the leading European specialised designer, manufacturer and distributor of prefabricated cable accessories for medium voltage energy distribution.
Euromold provides a complete range of accessories for underground cables: premoulded EPDM rubber connectors for cables and epoxy bushings for transformers and switchgear, as well as a large range of cold- shrinkable terminations and joints from 12 to 52 kV.
Euromold is also the manufacturer of electrical components for the high voltage accessories of the Nexans group.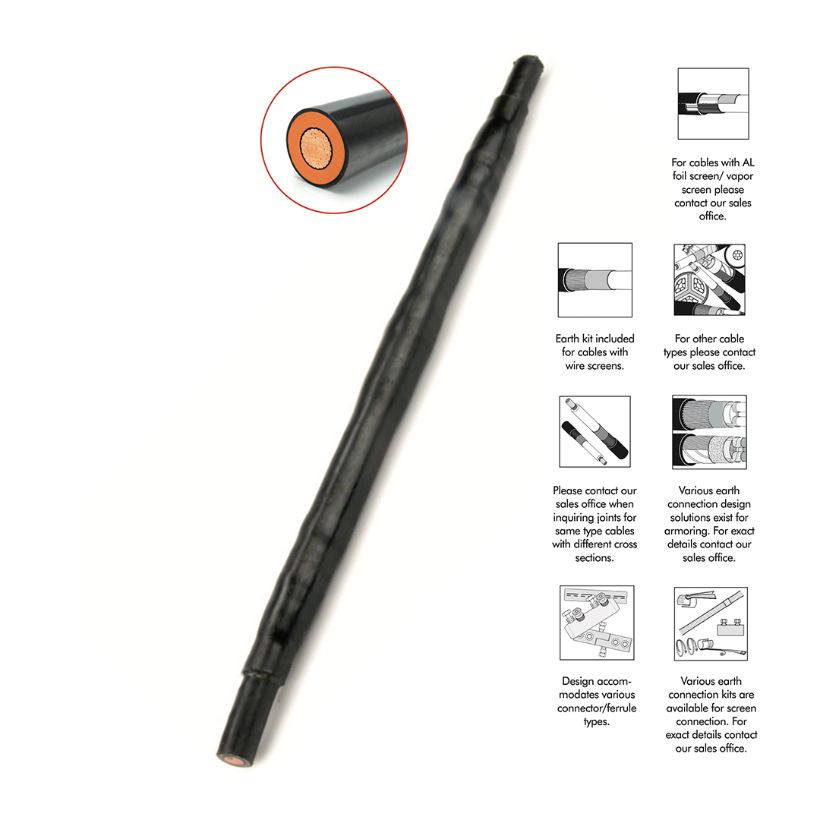 52GTS1, HEAT-SHRINKABLE STRAIGHT JOINT
52GTS1 straight joint are designed for unarmored plastic or HEPR insulated cables with Cu wire screen.
NGS semi-conductive tape is used to fill the gaps, cover the connector.
The screen cut on both sides are covered with stress grading mastic plates as well as the connector area.
The joint body consists of a stress control tubing, an insulating, heavy wall tubing and finally heavy dual wall screened insulating tube.
The outer sheath is restored with GT4 adhesive lined heavy wall tubing.
26/45 (52) kV
Meets specifications:
IEC 60840
52TTGE1, HEAT-SHRINKABLE OUTDOOR TERMINATION
The 52TTGE1 heat-shrinkable outdoor terminations are designed for plastic or EPR insulated cables with Cu wire screen or Cu tape screen.
A stress control patch is applied at the screen cut of the termination and helps to control the field together with stress control tubing. Semi-conductive tubing creates a bridge for leakage currents placed onto and covering the screen wires or earth braid.
An other layer of stress control mastic covers the top end of the semiconductive tubing.
Red anti-tracking mastic is wrapped onto the top end of the tubing.
The lug and cable outer sheath is sealed with anti-tracking mastic. Heavy wall anti-tracking tube and anti-tracking rain sheds complete the termination.
26/45 (52) kV
Meets specifications:
IEC 60840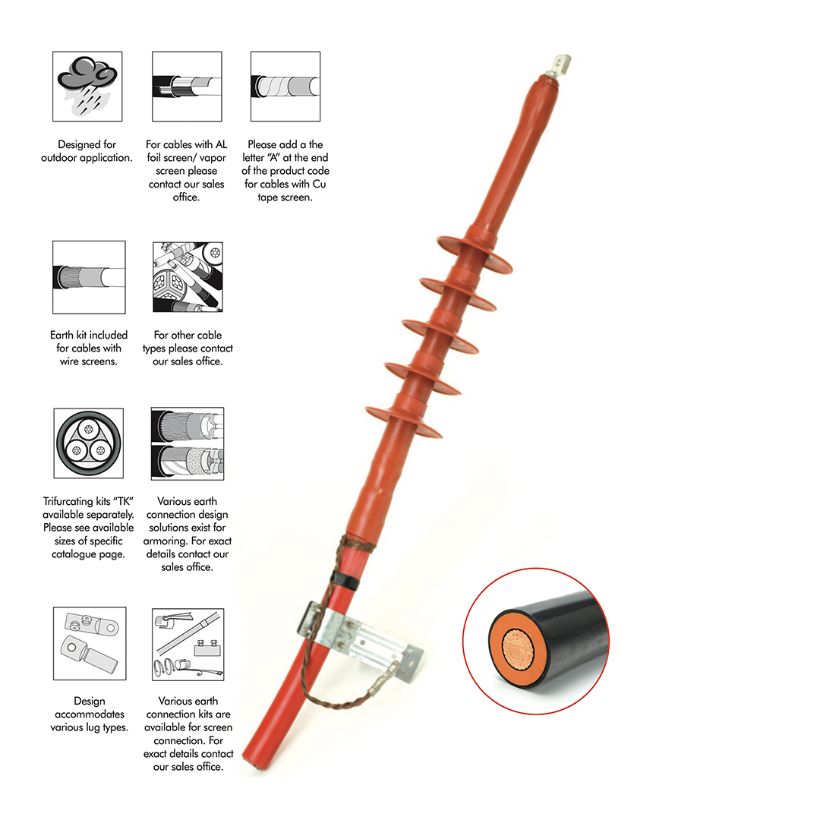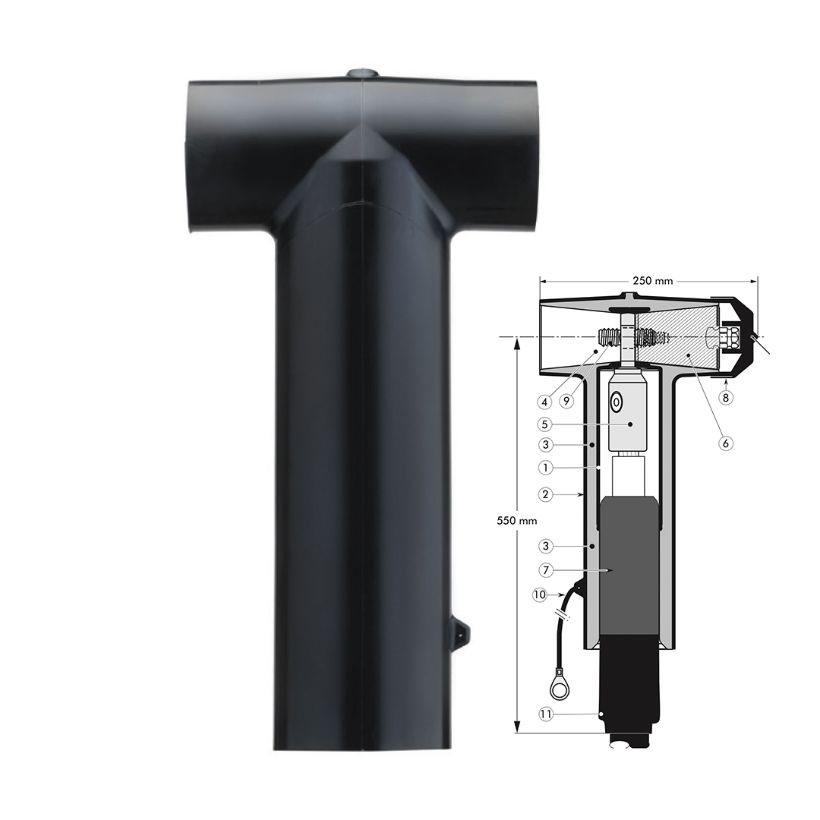 Q909TB, INTERFACE F TEE CONNECTOR
Separable tee shape connector (bolted type) designed to connect polymeric insulated cable
to equipment (transformers, switchgear, motors, ...).
Also connects cable to cable when using the appropriate mating parts.
The thick conductive EPDM jacket
provides a total safe to touch screen which ensures safety for personnel.
Each separable connector is tested for AC withstand and partial discharge prior to leaving the factory.
26/45 (52) kV
1250 A
Accessories up to 52kV including:
AFN 52 - Slip-on termination
52TTGI1 - Heat-shrinkable indoor termination
52TTGE1 - Heat-shrinkable outdoor termination
52GTS1 - Heat-shrinkable straight joint
Accessories F interface
Q909TB - Tee connector
Q909PB - Coupling tee connector
Q900AR-1/-2 - Equipment bushing
Cable arrangements & testing
You can download and check out our catalogue below for more details.
Our websites
Select your country to find our products and solutions