UK Training Center for Power Accessories
Discover the New Competency Courses
in the UK Training Center for Power Accessories
LHV TRAINING COMPETENCY COURSES
Nexans Power Accessories are fully committed to raising the standards throughout the UK for cable accessory installation and we are proud to announce that we have invested in a state of the art test laboratory.
Candidates wishing to attend courses are pre-assessed to decide what course would be most suitable. Each course is individually designed to meet the specific requirements of our clients.
Instruction on all types of accessory can be provided. Our courses cover various cable constructions, cable preparation plus the installation of heat shrink/cold shrink, push on terminations, separable connectors and joints.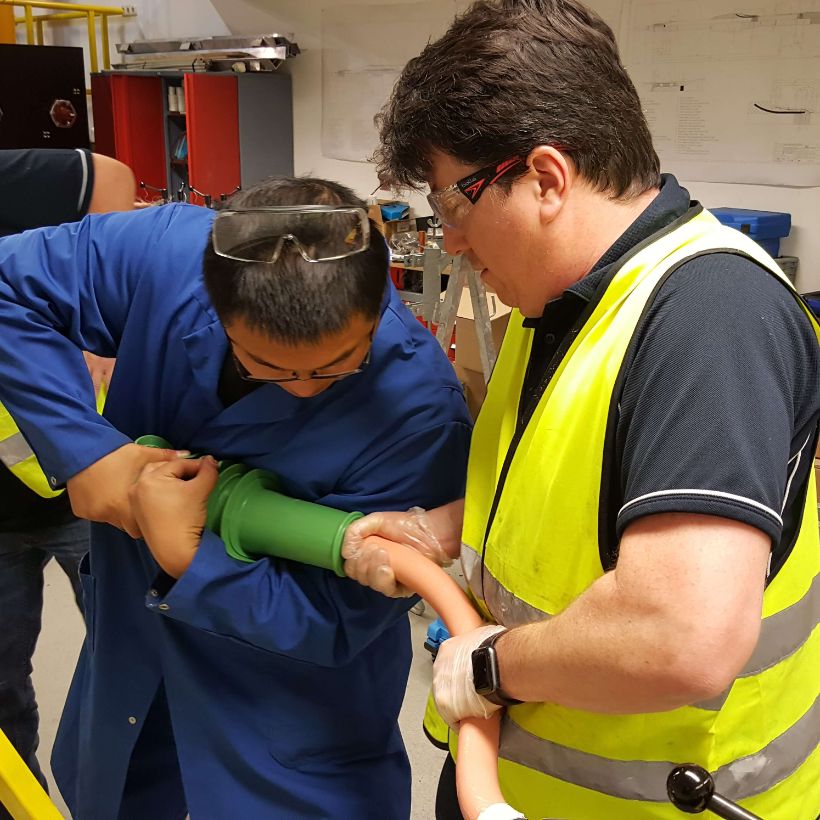 Facilities
Our new training centre is fully equipped to provide practical and theoretical training for jointers and engineers on all aspects of MV/LHV cable accessories.
Within our new test lab, the accessories installed by candidates will be tested for AC withstand and partial discharge and in order to obtain a "pass", the tested installation should have pd levels <10pC.
Fully equipped with work benches and individual work stations complete with screen bushings and cable cleats, in order to replicate a realistic installation environment.
Practical content
The starting point for most of our training courses is to ensure that the trainees are schooled in the art of cable preparation, which is essential for the correct installation of accessories. Simple explanations of faults caused by poor cable preparation are given to make the trainees aware of why failures occur.
If preparation on a specific cable is required, please supply a sample for training purposes.
Theoretical content
These courses are designed to provide all attendees an introduction into the workings of cable accessories, the correct choice of accessory for a given application and most importantly the causes of failures and how to avoid them.
Certification
Successful candidates will be issued with a full 3 part certificate of competency comprising of a signed certificate, photo card and test report issued by a global cable manufacturer, which will be recognised and welcomed by numerous developers/network operators.
Health and Safety
This subject will concentrate on all aspects of health and safety with regard to cable accessory installation.
Participants are required to bring their own appropriate PPE equipment & cable preparation tools.
Quality
Nexans is an ISO 9001, 14001, 18001 accredited company.
Achilles Company ID: 158749.
Location
Nexans Power Accessories (UK) Ltd training centre is located in Normanton, West Yorkshire, WF6 1TR.
To book a course, please contact us: sales.npa@nexans.com
Medium Voltage Cable Accessories: A Theoretical & Practical Appraisal
The Must Read for Medium Voltage Cable Accessories
This book will appeal to Lead Electrical Engineers, Electrical Project Engineers, Principal Electrical Engineers, Plant Engineers, LV HV EHV Cable Jointers, ATEX Inspectors, Substation Commissioning Managers, LV HV EHV Project Managers, Buyers & Procurement Managers, SAP's and Sales Managers & Engineers.
By Dr. Derek Goulsbra CEng. MIET.
Derek Goulsbra has over thirty years experience working in the field of cableaccessories having been heavily involved in product development, failure analysis and engineer and jointer training.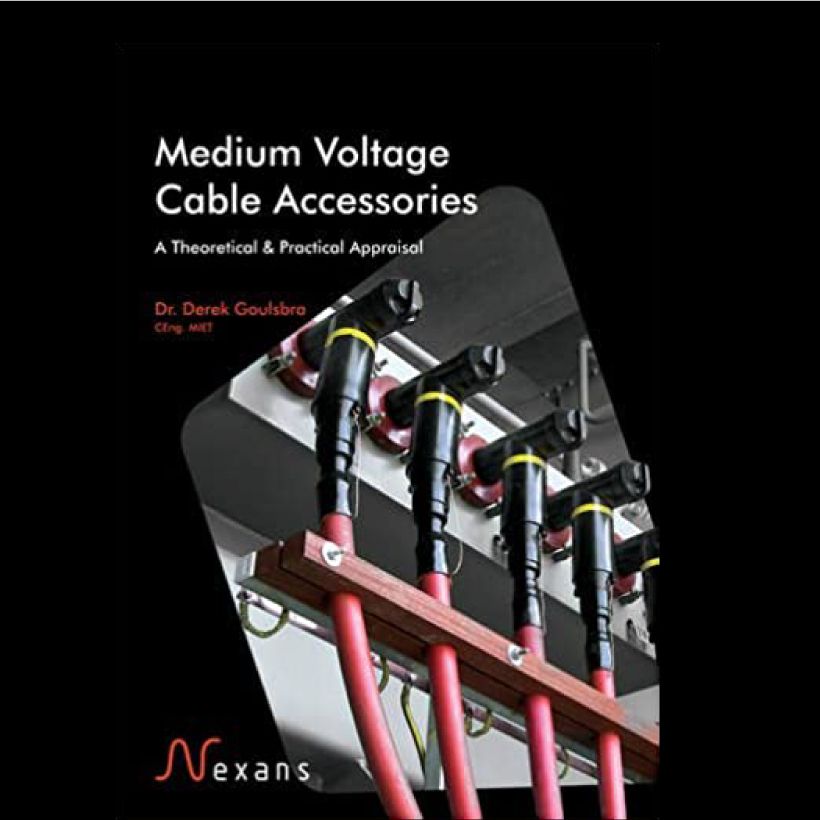 " This is an excellent reference book for anyone involved with specifying, purchasing or installing MV accessories. It also is an excellent reference book for any young engineer new to the cable industry who wants to develop his/her knowledge on MV accessories.

I have been in the industry and dealing with cables and cable accessories for over 40 years, in a role of specifying cables and accessories, and I still, from time to time refer to this book for guidance. "
David Horsman
Principal Engineer, EA Technology
Our websites
Select your country to find our products and solutions