Power accessories
ENERGYx2020/21
Sep 21, 2021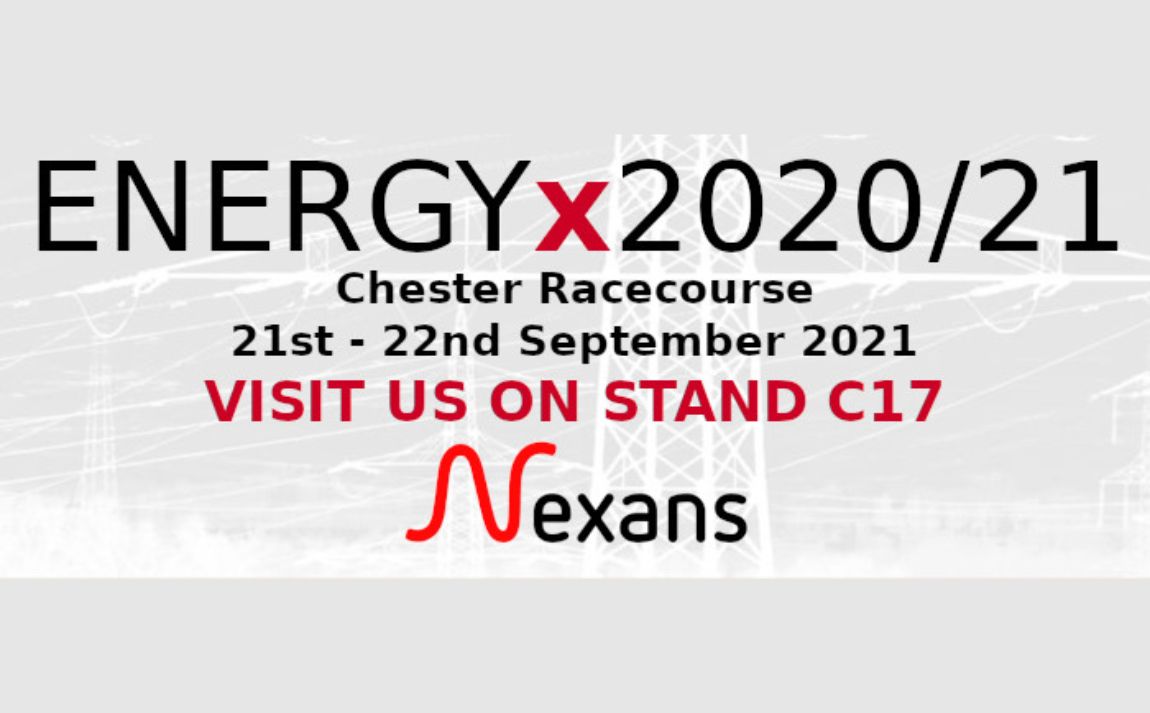 Unique Exhibition and Conference for the Electricity Industry
The ENERGYx2020/21 event at Chester Racecourse is an Electricity Industry Event combining Overhead Lines, Plant and Cables on the 21st & 22nd of September 2021.
Click here to book your free delegate ticket
World Class Content, Products & Services
The importance of this outstanding event, which brings together those at the cutting edge of achieving Net Zero whilst maintaining safe and reliable networks is highlighted by the presence of senior figures from within the industry, world class suppliers, Ofgem and the Minister for Business Strategy, Energy & Clean Growth.
This is not your typical event. The list of world class suppliers and speakers available in one place to those who work in the industry is unrivalled for a free to attend event where you can hear about the issues the Industry is facing, the plans to achieve every goal, and meet those inventing, producing, and supplying the solutions. ENERGYx2020/21 is being held with the appropriate safety measures in a marquee village and outdoor setting.
Speakers – Not to Be Missed
DNOs, National Grid, Ofgem, Government, World Class Companies, Organisations tasked with shaping the way we travel, Civil engineers, and inspirational Health & Safety Champions are all speaking at ENERGYx2020/21.
Actionable content, life lessons and inspirational informative presentations are all available to attendees, however this is an extremely popular event and attendance to presentations are available on a first come first serve basis.
Exhibitors – Innovation Meets Implementation
The exhibition is where innovation meets implementation. The industry is facing some huge challenges in achieving Net Zero whilst maintaining safe and reliable networks. Exhibiting at the event is the cream of the supplier base who offer a wide spectrum of products and services. Where else would you be able to meet so many leading suppliers in one place?
Attendees – Directors to Operatives
This is not a highbrow talking shop, but an event where a cross section of all levels & roles including Directors, Purchasing Managers, Policy Makers, Operatives who work on networks day to day and those charged with managing Health and Safety get to hear from and meet legislators, regulators, senior managers, and inspirational figures. ENERGYx2020/21 is for Electrical Utilities, Network Operators, DNOs, Railway Companies, Transport Specialists, Renewable Companies, Civil Works, Health & Safety, Telecom, Data Centre Operators, and Industrial Manufacturers with private networks.
Network – with a Smile
At our Evening Grill Out you can enjoy food and drink in the company of people with like-minded ambitions for the industry. This isn't coffee and biscuits in some windowless conference centre, but an exceptional opportunity to network in the beautiful surroundings of the historic Chester Racecourse.
Location – The Perfect Location for these Times
ENERGYx2020/21 is being held with the appropriate safety measures in a marquee village and outdoor setting. Easy for delegates to reach, the event is a short walk from Chester City Centre and is easily accessible by road, rail, and all the public transport facilities one would expect in a city. There is enough free parking to accommodate everyone if travel on public transport is still restricted at the time of the event. There is plenty of local accommodation and places to eat out all within a few minutes' walk of the venue.
Safety Measures – A safe Environment for Everyone
The government announced from the 21st of June 2021 all restriction will be lifted therefore, the enhanced safety measures we introduced for ENERGYx2020/21will be paired back.
We will make provisions for those who feel they may be at risk so they can meet customers, suppliers, colleagues, influencers, experts, and business associates in a safe and secure environment.
Our safety policies are based on our key cornerstones to provide you with assurance and confidence the events will run in a safe environment.
Energy Network Events exists to safely promote and further the interests of everyone working in and supplying the energy industry. The management team have years of experience working in industry, organising and promoting events and use their experience and contacts to win the support of Legislators, Regulators, Senior Managers, World Class Suppliers and Inspirational Figures.
Product Training Zone – a Great Opportunity to learn
At the Product Training Zone suppliers will be teaching groups of delegates how to get the most from their products. If you are a hands on operative or you are responsible for the implementation of H&S, maintenance processes and procedures this is an invaluable free opportunity.
You can check the timings for the product training below tables. Also, you can download the training zone manual.
Product Training - Timings
DAY 1, 21st September 2021
| | | | |
| --- | --- | --- | --- |
| Demonstrating Company | Set up time | Demonstration | Finish and breakdown time |
| Nexans | 09:15 | 09:30 | 10:00 |
| PB Weir | 10:15 | 10:30 | 11:00 |
| Cable Services Group | 11:15 | 11:30 | 12:00 |
| TE Connectivity | 12:15 | 12:30 | 13:00 |
| Nexans | 13:15 | 13:30 | 14:00 |
| TE Connectivity | 14:15 | 14:30 | 15:00 |
| Polesaver | 15:15 | 15:30 | 16:00 |
DAY 2, 22nd September 2021
| | | | |
| --- | --- | --- | --- |
| Demonstrating Company | Set up time | Demonstration | Finish and breakdown time |
| Nexans | 09:15 | 09:30 | 10:00 |
| Cable Services Group | 10:15 | 10:30 | 11:00 |
| Polesaver | 11:15 | 11:30 | 12:00 |
| TE Connectivity | 12:15 | 12:30 | 13:00 |
| PB Weir | 13:15 | 13:30 | 14:00 |
| TE Connectivity | 14:15 | 14:30 | 15:00 |
Our websites
Select your country to find our products and solutions