Technology
Meet us at Connected Britain
Aug 4, 2022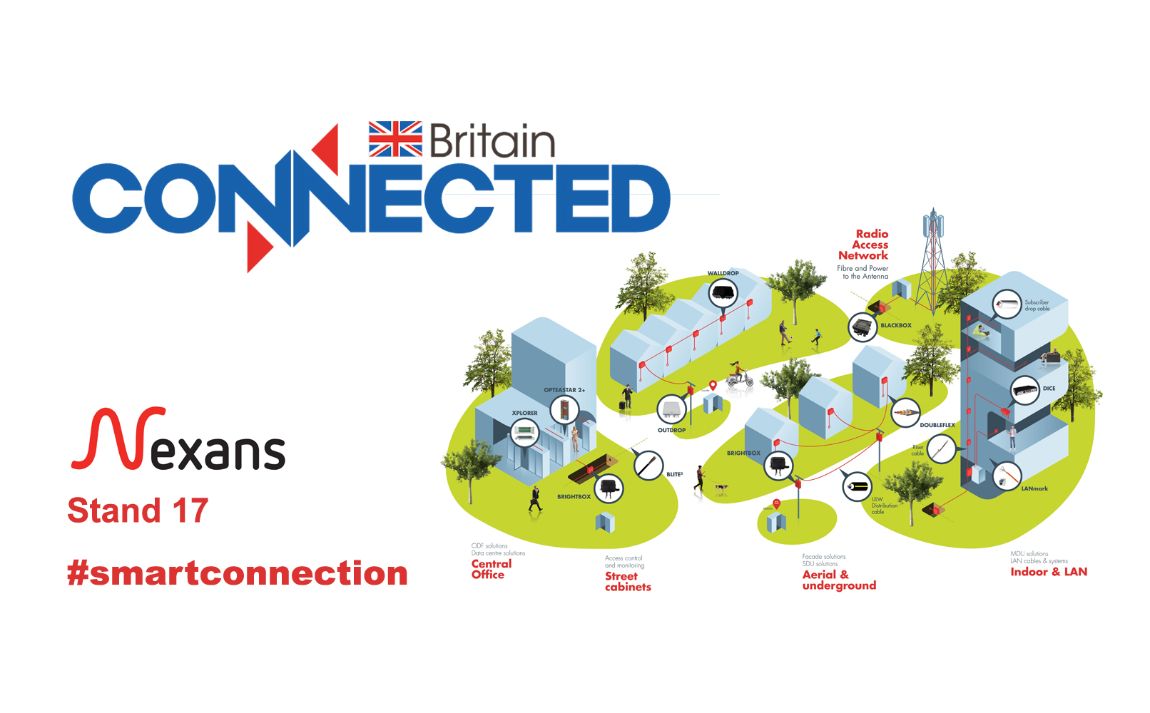 20-21 September 2022
The Business Design Centre, London
Stand 17
Discover Nexans range of FTTH solutions for Central Office, Outdoor, and Indoor telecom infrastructure including:
BRIGHTBOX™
Our new versitile, smart and secure fibre closure suitable for both aerial & underground applications.
XPLORER™
Innovative and adaptable ODF modules developed to be flexible for the needs of future FTTH networks.
BLITE LT - Micro Loose Tube Cables
Class leading blown microduct cables
Ultra Lightweight (ULW) cables
Standard & rodent resistant versions for pole & duct PIA infrastructure in the UK.
INFRABIRD™
Smart keyless access, and asset condition monitoring for FTTH cabinets and equipment.
We look forward to meeting you - register for tickets at the link below.
Our websites
Select your country to find our products and solutions