Heatshrinkable joint 1GLT4 GR
Description
Description
Standards
Application
The 1GLT4 GR 1 - 7 low voltage heat-shrinkable straight joint kits are designed for plastic insulated cables in full accordance with DIN47640.
The kits are designed to accommodate the din specific mechanical shear bolt connectors (GPH D-Series), and are fully type tested acc. to EN50393.
GT4 heavy wall tubing w. adhesive is used to create the joint.
The tube is used to insulate the core/connector as well as rebuilding the outer jacket.
Kit contents
4 x GT4 heavy wall tubing w. adhesive for core insulation
4 x GPH D series mechanical shear bolt connectors (only "C" series)
1 x GT4 heavy wall tubing w. adhesive to rebuild the outer sheath
Meets Specifications:
DIN47640
1GLT4 Other options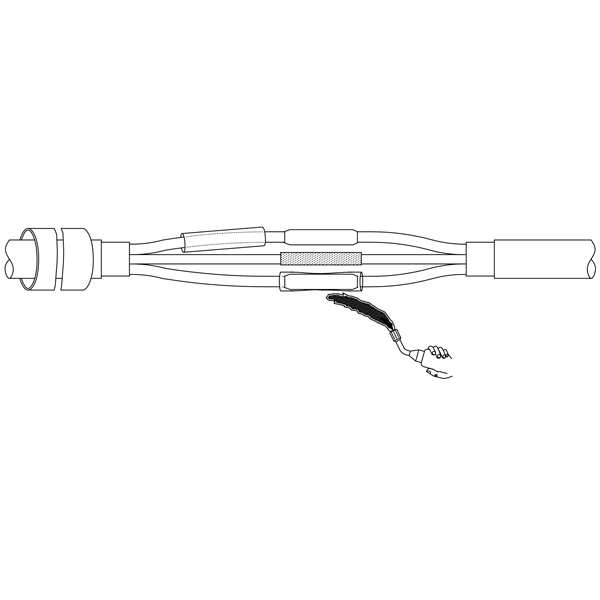 *With code C the kits are supplied w.mechanical connectors
Characteristics
Characteristics
Electrical characteristics
Electrical characteristics
Maximum operating voltage
Our websites
Select your country to find our products and solutions